F. Pace Woods II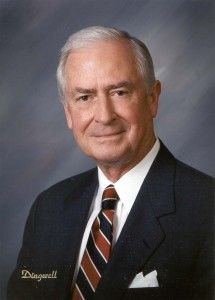 F. Pace Woods II, a 1950 graduate of Yale University with a Bachelor of Arts in creative writing and drama was an avid supporter of the arts. His passion and legacy carries on through the Pace Woods Foundation. Our mission is to improve the lives and futures of individuals by providing opportunities to grow and flourish.
Woods' career in the arts started in 1950 when he began work for ABC as an Audience Promotion director. He later transferred to NBC where he became the Advertising and Promotion Director for NBC's Los Angeles affiliate. Woods later moved into network operations, ultimately becoming senior director for NBC Hollywood, directing such shows as The Dinah Shore Show, The Jimmy Durante Show, The Bob Hope Show, Matinee Theatre and Colgate Comedy Hour with stars such as Martin and Lewis, Ethel Merman, Frank Sinatra and others. He was a pioneer in the industry, having a hand in NBC's first color television commercial for RCA.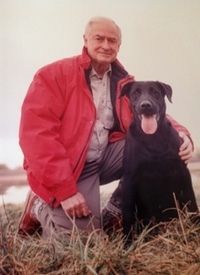 Late in 1958, Woods returned to Lincoln to support and work for the family realty business, becoming an integral part of its success. After his return to Lincoln, Woods had planned to return to his own pilot TV project in Hollywood; though he never did return to Hollywood.
Woods remained a strong supporter of the arts. He was active in Friends of the Lied, Lincoln Symphony, and National Historic Trust along with numerous other organizations. He served on the Nebraska Repertory Theatre Advisory Board and was inducted into the first class of the Nebraska Repertory Theatre Hall of Fame in 2001.
F. Pace Woods II's passion and love of the arts is the driving force behind the mission of The Pace Woods Foundation, which was founded in 2011. We serve to inspire and nurture growth of people and organizations involved in the arts and education.